Meet Doctor Andrew Mackelprang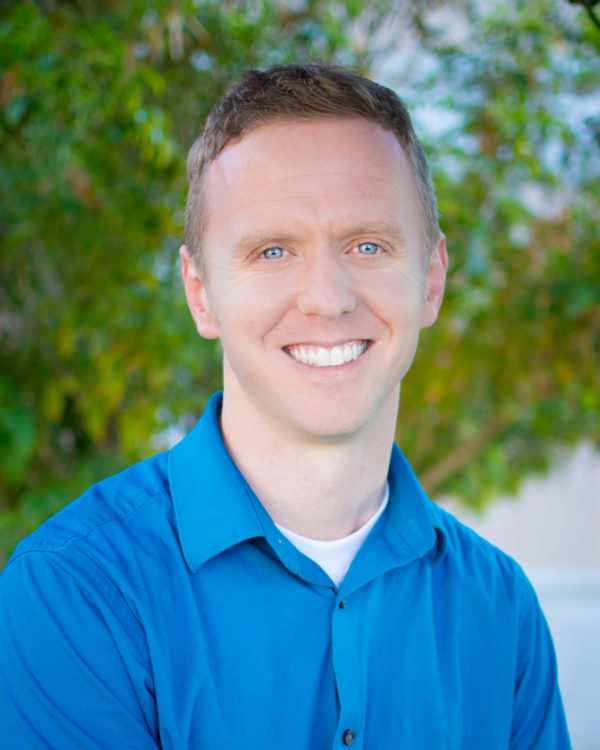 Doctor Andrew Mackelprang loves being around happy people. He knows that every patient has unique needs and experiences, and he enjoys working with each of them. He is driven to make his patients happy, and he finds it easy with the care and quality provided at Oro Valley Eyecare.
Doctor Mackelprang was born and raised in southern California, but he felt compelled to set up roots in Arizona (his wife is from the Tucson area). He loves Oro Valley, and he has convinced most of his family to move into town. Doctor Mackelprang obtained his Bachelor of Science at Brigham Young University in Utah and his Doctorate of Optometry at the Arizona College of Optometry. He graduated with honors as a member of the Beta Sigma Kappa Optometric society and he is a member of both the Arizona Optometric Association and the Southern Arizona Optometric Society. Doctor Mackelprang has a passion for helping people obtain and maintain clear and comfortable vision. Whether he is treating ocular pathologies such as dry eyes or glaucoma, or he is simply finding the best prescription for comfortable contact lenses, Doctor Mackelprang will do whatever he can to satisfy his patient's needs.
Having spent 2 years in Oaxaca Mexico, on a mission trip, Doctor Mackelprang speaks fluent Spanish and has a love for the Mexican culture (and food). When he is not in the office, Doctor Mackelprang spends his time with his wife, son, and two daughters.